Species Lists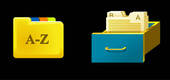 While members of Cumberland Mycological Society have a great time picking and identifying mushrooms at club-sponsored forays, a lot of care and work is put into the creation of species lists for each location. These lists are shared with the state of Tennessee as part of a state-wide inventorying project with the Natural Heritage Program. Specimen collection and research in state parks and natural areas is made possible by scientific collection permits, which are issued to Cumberland Mycological Society through the Tennessee Department of Environment and Conservation.
Links to these species lists are posted below. It is interesting to see the variety of fungi we are finding at our various foray locations. The mushrooms are identified by their Latin names; common names are given, where applicable. Most of the species have a link to web addresses that give pictures and descriptions. Many of the species have pictures of the mushrooms collected at the forays attached to the spreadsheets, so be sure to highlight your mouse cursor over any cells that have a red triangle to view comments and/or pictures of certain collected specimens.
Links to Species Lists
Original Microsoft Excel spreadsheets with many original photographs of specimens from forays:
Colditz Cove Natural Area (MS Excel file)

Pickett State Park (MS Excel file)

Seven Islands Wildlife Refuge (MS Excel file)

Cumberland Mountain State Park (MS Excel file)

Fall Creek Falls State Park (MS Excel file)
Virgin Falls Natural Area (MS Excel file)
Rock Island State Park (MS Excel file)
Piney Falls State Park (MS Excel File)
Cummins Falls State Park (MS Excel File)
Obed Wild & Scenic River National Park (MS Excel File)
Big South Fork National River & Recreation Area (MS Excel File)
Masters Species List (MS Excel file) -updated annually; last updated March 2014
(photos not embedded in this spreadsheet)

If you don't have Excel installed on your computer, you can install a free viewer from Microsoft that will allow you to download and view the above files. Click HERE for the download link.


Excel is not required to view below lists, but they have basic formatting and no pictures. These are .pdf files, which require Adobe Reader to view:
Colditz Cove Natural Area (PDF file)
Seven Islands Wildlife Refuge (PDF file)
Cumberland Mountain State Park (PDF file)
Fall Creek Falls State Park (PDF file)
Virgin Falls Natural Area (PDF file)
Rock Island State Park (PDF file)
Piney Falls State Park (PDF file)
Cummins Falls State Park (PDF file)
Obed Wild & Scenic River National Park (PDF File)
Big South Fork National River & Recreation Area Species List (PDF File)
Masters Species List (PDF file) -updated annually; last updated March 2014