Mushroom Forays
Cumberland Mycological Society hosts several forays each year in the summer and fall seasons, when the largest variety of mushroom species tends to appear (depending on moisture conditions).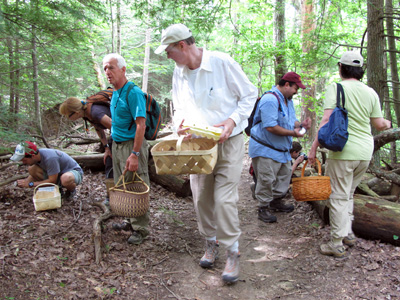 To learn details of what to expect at club forays, click HERE
The price to attend CMS sponsored forays is $5 per person, which includes membership for the year. Members can then attend all future forays during the year free of charge. The foray locations are at parks on or very near the Cumberland Plateau of East /Middle Tennessee. Check back regularly for schedule updates.
The 2018 foray season is now over. Check back in mid to late spring 2019 for the 2019 foray schedule.